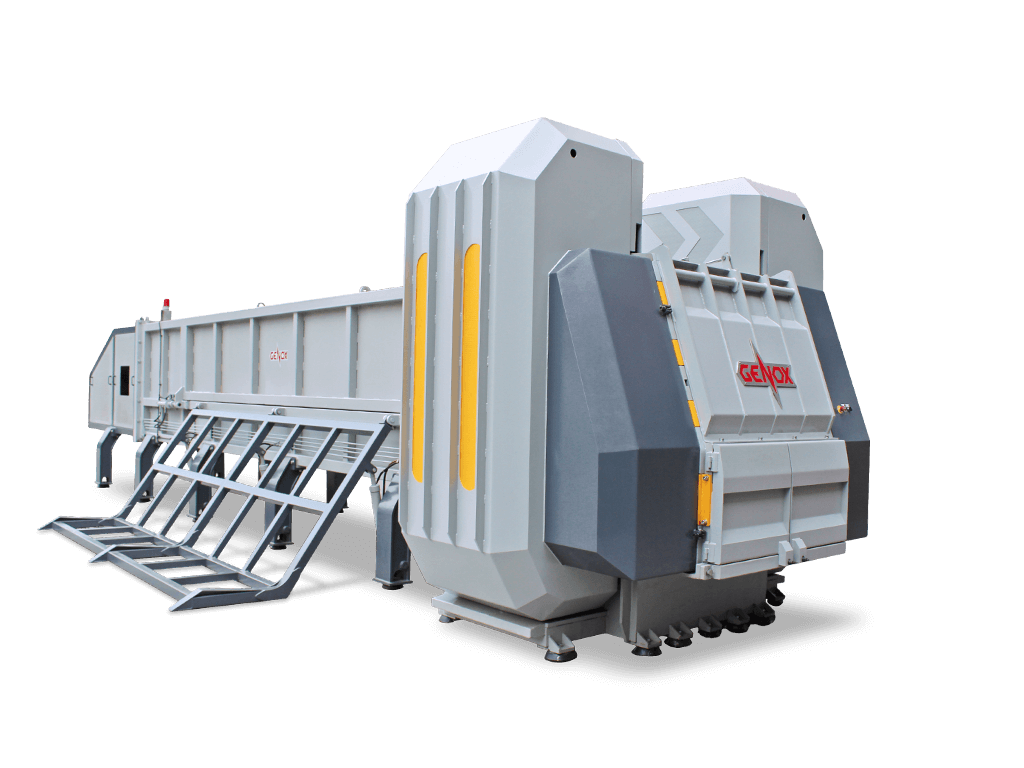 Typical applications
Pipe – Large Diameter Thick Walled Pipes, Corrugated Pipes etc.
Bins & Containers – Wheelie Bins, Crates etc.
Rolled Materials – Carpets, Artificial Grass, Industrial Reels etc.
Description
The J Series Pipe Shredder is system which is designed to process plastic pipe or plastic profile with 6-meter-long, 1200mm diameter. The system's four shaft shredding design make it a world leader in technical innovation. With best cutting rotor assignment, the fours shafts form the best cutting angle.
Separate motor starting design highly reduce import for the electricity network. Cutting shaft can be controlled separately, so as to bring down the running cost of the machine.
Every cutting shaft owns specific features according to its location, to achieve best cutting effect.The feeding system is equipped with multilevel hydraulic cylinder, powered and control by efficient, stable and automatic control system. Feeding speed can be controlled for shredding different material, so that the target of energy saving can be achieved. The equipment is with compact and reliable design. Safe checking doors and covers is designed with hydraulic opening device for easy maintenance.
The J Series Pipe Shredder is supplied and installed by Genox UK.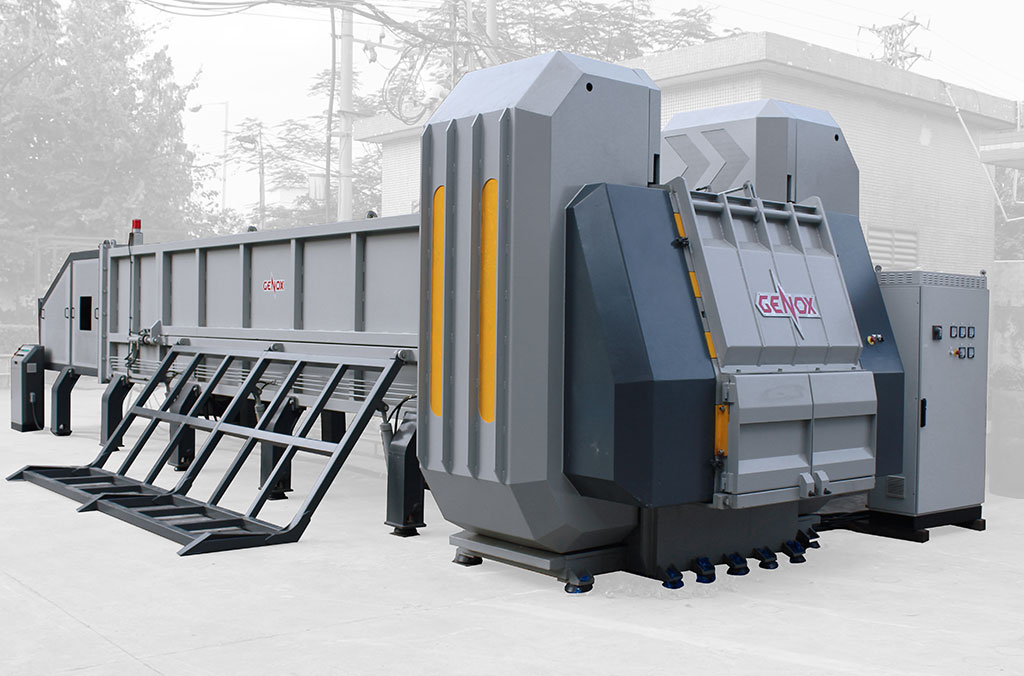 J Series Pipe Shredder Features
Multi-rotor design – the number of rotors can be specified according to the material size.
High shear cutting between rotor and counter knives, suitable for thin wall pipe shredding.
Shock Absorbing Gearboxes reduces Stress on Drive Components.
Long Life Counter Knives can be adjusted to maintain cutter clearance.
Segmented loading chamber floor with Brass Guides
High strength hydraulic cylinder with reinforced support frame, adjustable ram speed.
Large feed with hydraulic tipper for optimized material loading.
Feed chamber auto-lock system to ensure safety.
Stand Alone Electrical Control Panel with Siemens PLC Control System.
Tested, Approved and Certified to the applicable CE safety standards.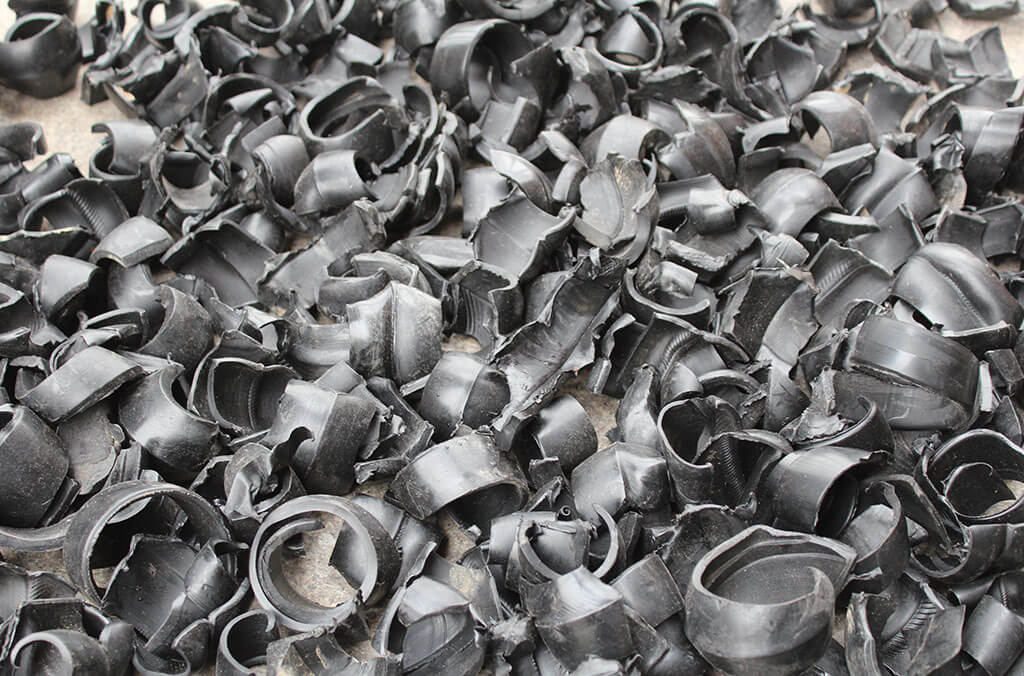 Enquire about the J-Series Shredder
Specifications  – 
J1200
| | |
| --- | --- |
| Model | J1200 |
| Dimension (L x W x H) (mm) | 12400 × 4270 × 3130 |
| Ram Travel (mm) | 6500 |
| Rotation Diameter (mm) | 400 |
| Rotor Length (mm) | 1300 |
| Rotation Speed (RPM) | 80 |
| Number of Rotor Knives (pcs) | 150 |
| Number of Counter Knives (pcs) | 3 |
| Hydraulic Power (kw) | 18 |
| Motor Power (kw) | 30 kw (3) 37 kw (1) |