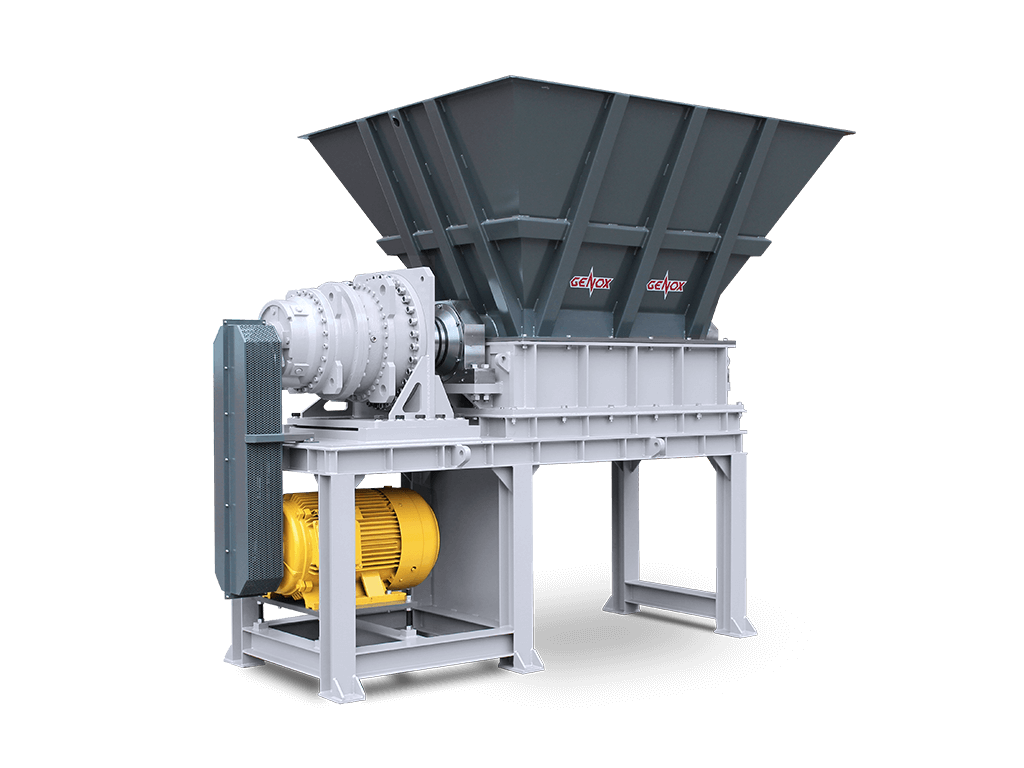 Typical applications
Plastic Films – Agricultural Film, Film From Landfills, Film
From MRF etc.
Ropes – PP/Nylon Ropes.
Raffia – PP big bags.
Description
The YS Series Film Shredder are pre-shredders which are designed for processing high strength and tough materials with high levels of contamination. The machine pre-shreds compressed and baled material into fractions for further process. Film type materials are opened up to enable effective cleaning and washing.
YS shredders are normally positioned at the front of a film washing system, though the machines can operate as stand-alone units for in-house recycling as well.  Supplied and installed by Genox UK.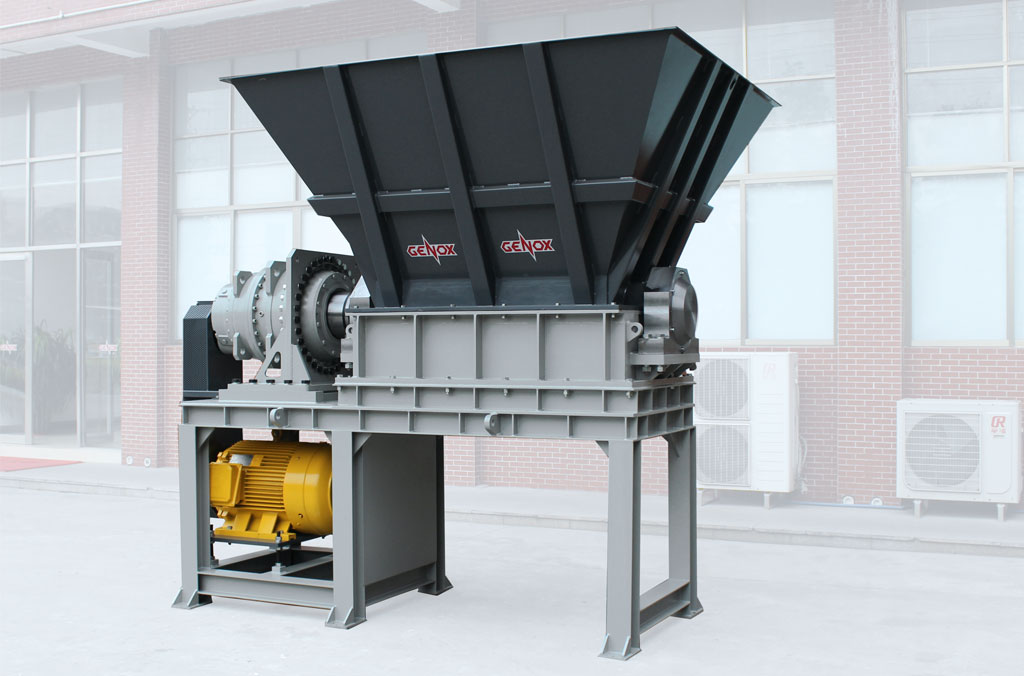 YS Series Shredder Features
Slow Speed High Torque Shredding Principle.
Low Dust and Noise Operation.
Low Maintenance Design.
Durable shredding blades manufactured from high quality steels are suitable for shredding tough materials.
Advanced Adjustable Sealing System prevents product migration and ensures long bearing service life.
Stand Alone Electrical Control Panel with Siemens PLC Control System.
Tested, Approved and Certified to the applicable CE safety standards.
Enquire about the YS-Series Shredder
Specifications  – 
YS1000-YS1500
| | | | |
| --- | --- | --- | --- |
| Model | YS1000 | YS1300 | YS1500 |
| Dimension (L x W x H) (mm) | 1200 × 1330 × 1850 | 1380 × 1170 × 2200 | 1950 × 3550 × 3820 |
| Hopper Opening (L x H) (mm) | 1600 × 1500 | 1900 × 1500 | 2100 × 1500 |
| Rotation Diameter (mm) | Φ600 | Φ600 | Φ600 |
| Operation Length (mm) | 1000 | 1300 | 1500 |
| Rotation Speed (RPM) | 8-16 | 8-16 | 8-16 |
| Number of Rotor Knives | 20 | 24 | 28 |
| Number of Counter Knives | 12 | 14 | 16 |
| Main Drive (kw) | 55 | 75 | 90 |
| Weight (kg) | Approx 3900 | Approx 4700 | Approx 5700 |