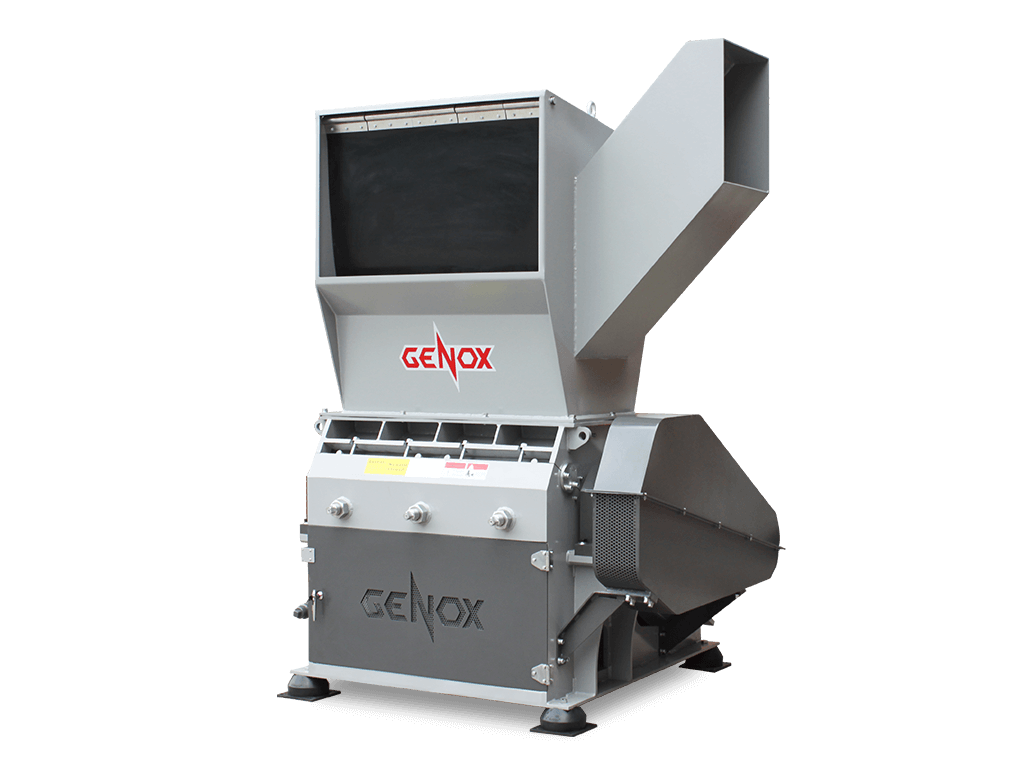 Typical applications
Plastics – Mouldings, Profiles, Films etc.
Rubber – Tyre Rubber, Relaim Rubber Products.
Paper & Cardboard – Confidential Documents, Production Waste, Packaging Materials..
Copper Cable – Household, Telecoms and Industrial Cables including S.W.A.
Textiles – Carpet (Rolls & Tiles).
Foam – Production Waste.
Description
GC Series Granulators are high-speed granulation machines designed especially for the efficient size reduction of various materials in a single pass. These machines are ideal for processing a multitude of materials including plastics, rubber, copper cable and organics amongst others.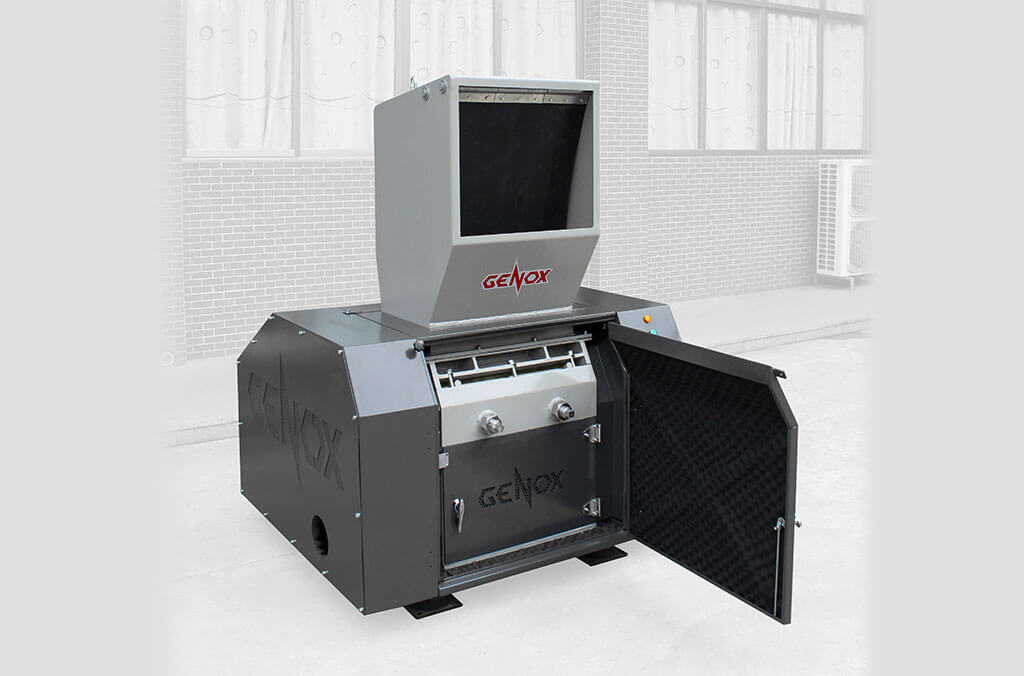 GC Series Granulator features
Compact design minimizes on-site space requirements.
Inclined, split cutting chamber design.
Oversized, outboard spherical rotor bearings – prevents bearing damage due to product migration.
Precision machined rotors (Forward set V-Rotor as standard).
Replaceable wear plates at either end of the rotor shaft.
Standard machines are prepared for air extraction.
Stand Alone Electrical Control Panel – using quality Schneider components and Siemens PLC's.
Tested, Approved and Certified to the applicable CE safety standards.
Enquire about the GC-Series Granulator
GC Series specifications
+ GC600T - GC800T
| | | | |
| --- | --- | --- | --- |
| Model | GC600T | GC800 | GC800T |
| Dimension (L x W x H) (mm) | 1380 × 1170 × 2200 | 1380 × 1370 × 2200 | 1580 × 1440 × 2300 |
| Hopper Opening (L x H) (mm) | 560 × 615 | 760 × 615 | 760 × 615 |
| Rotation Diameter (mm) | Φ320 | Φ320 | Φ420 |
| Operation Length (mm) | 600 | 800 | 800 |
| Rotation Speed (RPM) | 580 | 580 | 580 |
| Screen Size(mm) | Φ12 | Φ12 | Φ12 |
| Number of Rotor Knives | 3×2 | 3×2 | 3×2 |
| Number of Counter Knives | 2×1 | 2×1 | 2×1 |
| Main Drive (kW) | 22 | 30 | 37 |
| Weight(kg) | Approx 1500 | Approx 1800 | Approx 3000 |